Religious Property Specialists
Our religious real estate practice consists of four brokers – Stephen Ferrandi (Broker of Record), Barb Bindon (Director), Josh Halbedel (Senior Advisor), and Tracy Koch (Director of Daily Operations).
We keep a tight focus on our areas of concentration for religious property: the sale and lease of houses of worship, schools, daycares, summer camps, land, rectories/parsonages, and landholdings.
Our team approach to real estate transactions serves clients in a way that a single real estate agent cannot. Since we work as a team, we have the resources to give your sale nearly 24-hour coverage. There is always someone available to show the property, follow up on an email, assist a potential buyer, or respond to a question from your property committee.
Though our practice extends to counties in Delaware, Pennsylvania, and the entire state of Maryland, much of our work is based in the Baltimore-Washington metro area, where our office is located. Because the sale of churches takes us to numerous different counties across five states, we are familiar with many different markets, and will partner with local firms when necessary to serve our clients.
Our Sales Volume
Because we regularly have anywhere from eight to 15 houses of worship in (or coming in) to our inventory, buyers frequently call us or check our website to see what is available.
We work in a large geographical area, and we sell property valued from $1 (yes, $1!) to multiple millions. Last year, we transacted the sales of 11 separate religious properties, ranging in price from $50,000 to $2.6 million. No one sells more religious property than our firm.
What Makes Us Different: Repair It, Clean It, Sell It!
Along with our team of brokers comes an executive assistant, a marketing specialist, a graphic designer, and, through our property management arm, a property manager, a handyman and a stable of contractors. We are your problem-solvers.
We have put our problem-solving skills to work for many clients, especially those with neglected properties. When one of our clients wishes to sell a house of worship, school, or parsonage that has suffered deferred maintenance or vandalism, our property management firm, Trinity Church Management, acts as general contractor and property manager to restore the property to a "saleable" condition.
No job is too large. Trinity can do anything from shoring up a failing slate roof to pumping water out of a flooded basement to painting, landscaping, and junk removal.
Our brokerage is also regularly called on to handle the disposition of property by the Baltimore-Washington Conference of the United Methodist Church, the Archdiocese of Baltimore, the Archdiocese of Washington, DC, the Salvation Army, and other groups and denominations. To prepare their properties for market, we have handled repairs, "freshen-ups," security issues, water damage, site clean-ups, and even zoning and survey work. No other brokerage offers the services we do.
In 1998, Stephen Ferrandi, Broker of Record, founded PraiseBuildings as a natural extension of his father's Church Renovation company. Since then, the PraiseBuildings team has grown to five dedicated team members, led by Barb Bindon, who has been selling churches since 2010. Last year, Barb and her team put over $10 million dollars of religious property under contract, ranging in price from $50,000 to $2,600,000.
PraiseBuildings knows churches. Let us put our experience to work for your congregation.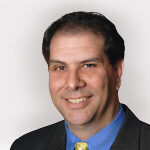 Stephen J. Ferrandi
Broker
In 1998, Stephen Ferrandi incorporated PraiseBuildings as an extension of his father's Church Renovation Services company.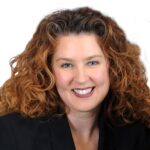 Barbara K. Bindon
Director
Since 2010, Barbara Bindon, COO, CFO, has worked in commercial real estate with a concentration in religious property brokerage.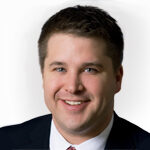 Josh Halbedel
Consultant
Josh Halbedel has been involved in the real estate industry since completing his enlistment with the United States Army.
We represent congregations who want to buy, sell, or lease an existing house of worship or other property. We provide site selection services for congregations seeking to acquire land on which to build. We provide consultation for congregations when they are ready for change:
We evaluate property and provide strategic planning and maintenance recommendations.

We assist churches who are looking to merge.

We advise on the disposition of surplus property and establishing income streams. 

We counsel on the feasibility of downsizing, adaptive repurposing, and space-sharing.